Best Inflatable Hot Tubs
Here we take a look at the best small, medium and large sized hot tubs.
Relax, Sit Back & Put Your Feet Up
Which Hot Tub
Investing in a hot tub can provide you with lots of enjoyment. Water jets and massage systems can relax your body and help alleviate any pains, aches or tension. However, before you choose your first spa, there are some things you need to know. Here are some tips on how to choose the right sized hot tub, the average running costs, how to maintain the unit, and what sort of accessories you can enjoy with it!
Enclosures & Covers
Keeping a cover over your hot tub is a great way to help keep your water clean and clear of dirt and grime. Surrounding your hot tub with an enclosure also helps with this but it's protection extends to your entire hot tub, keeping it safe from wind, rain and sun.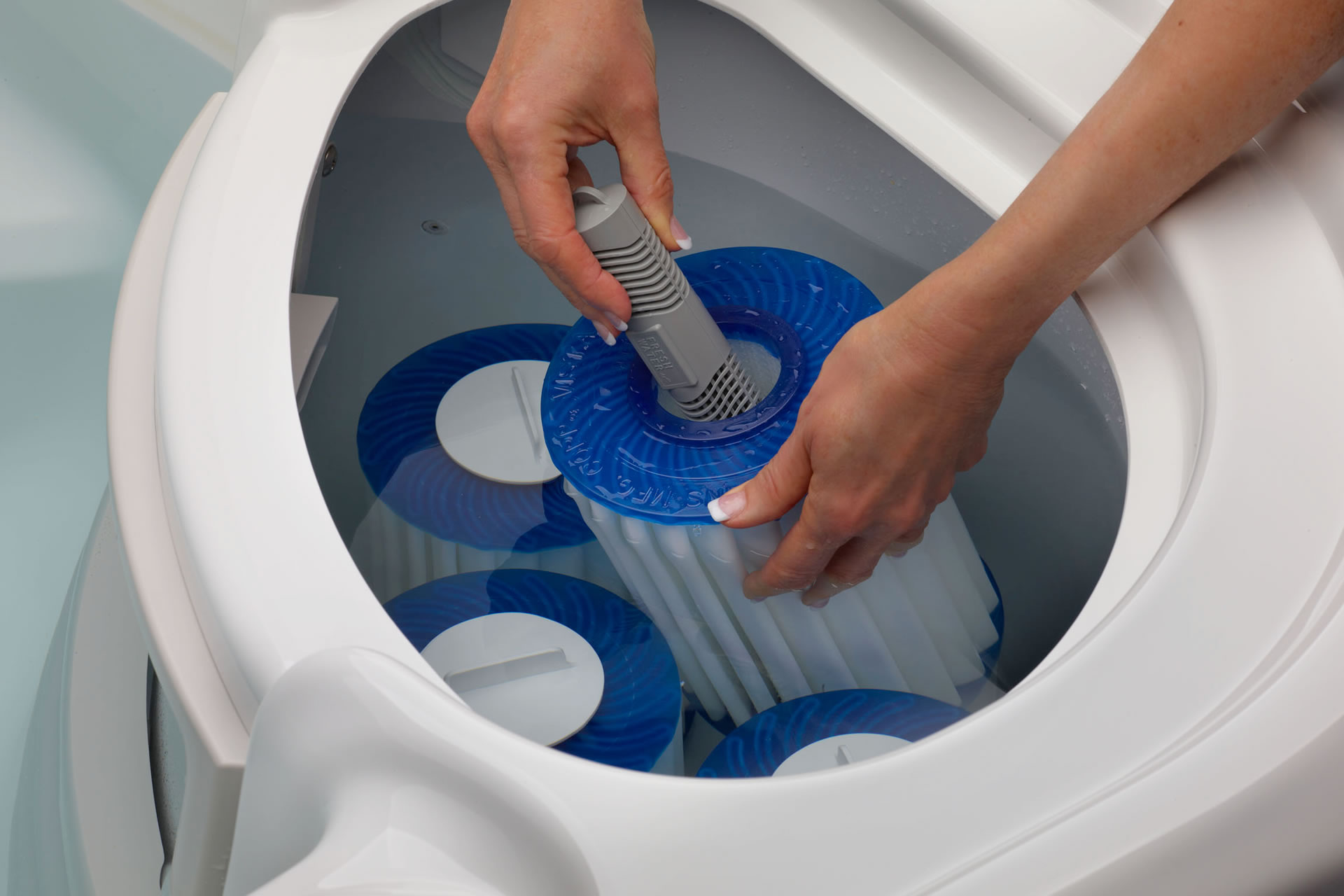 Maintaining your Hot Tub
Although owning a hot tub seems like plenty of fun and enjoyment (which it is), it also comes along with plenty of work and maintenance to be done as well. So, how do you go about maintaining the hot tub and extending its life? These are some tips for proper maintenance, smooth operation, and keeping repair costs down over its lifetime.
Testing the Water
Regular testing means testing the spa's water two to four times weekly and making adjustments as needed. With test strips not only will you know what the pH levels are, but also if there are any contaminants, sediment, dirt, or build up which has to be treated. Proper testing not only maintains the water levels properly, but also the interior body of the hot tub over time.
Cleaning your Filter
A simple guide to filter cleaning is when you notice the water flow to be affected, it may be time to do something about it.Cleaning the filter a few times annually, anywhere between 4 to 8 weeks time, will extend the filter's life. Further,you have to keep track of the age of the filter. It should be replaced every 12 to 24 months depending on use of the hot tub, as well as the quality of the filter you are using.
Spa Cleaning
Using a spa cleaning solution helps keep out nitrates, phosphates, and other sediment build up. Using a spa vacuum is also a good way to clean the interior of the spa, maintain its appearance, and help reduce the potential of mold or mildew building up over time. A skimmer net is also a good investment to make, which can help get the leaves, dirt, and other visible sediment out from the top of your spa as well.
Related Articles
Check out our latest product reviews and how to guides.